*NEW* SSC (Simon Steering Calculator) Calculate ALL EIS Format types

Mb SSC new free function can calculate ALL EIS FORMAT Types in the market in one click OFFLINE
If you have any Mb tool from other supplier, our MB NEC Full or MB NEC SSC Can calculate and program the ESL/Emulator.
SSC DEVICE Functions

- STMB018 - ESL K-line (NEC and Motorola) VIN / Odometer / Part number / Production date / etc
- STMB019 - SSC (Simon Steering Calculator) ESL And Emulator programming

- REPAIR/READ/WRITE/CALCULATE AND PROGRAM THE ESL (UNLIMITED ESL/ELV CALCULATION)
- Works Online/Offline
- NO MORE TOKENS/ NO MORE WAITING FOR ESL DUMPS!!!!!
- New (SSC) Mercedes ESL/ELV/EVL Dump calculator and programmer device can calculate any EIS Dump to program ESL OR Emulator in seconds.
- It doesn't matter from where you bought the MB KEY Programmer.
- Device can be updated to full.
Download now: How to program ESL Emulator
Download now: How to repair/change ESL Motor easy manual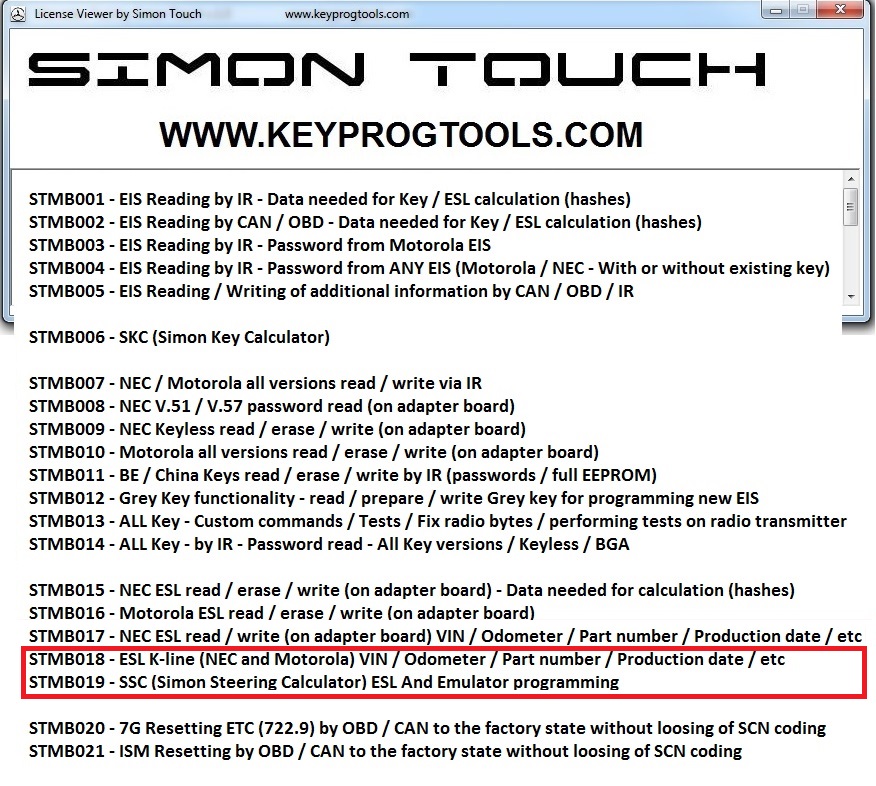 Contact us for promo price
How to repair Mercedes ESL