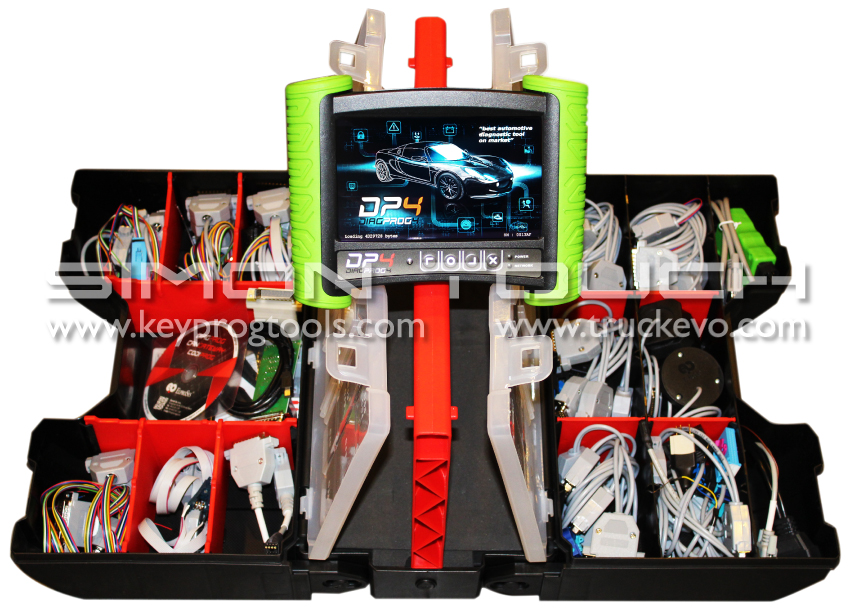 DiagProg4 diagnostic tester for cars, a successor of famous DiagProg3, is the latest generation device of DiagProg series. It is a fully professional portable tool that offers maximum flexibility and comfort while maintaining ease of use. DiagProg4 diagnostic tester for cars can read and erase OBD system errors DTC's, reset engine oil inspections as well as clear accidents and make language alteration. This device can work with various EEPROM chips and FLASH memories.
The best and most popular DiagProg4 diagnostic tester for cars function is the capability to program mileage and motohours on a wide range of supported vehicles. Worth mentioning is that DiagProg4 diagnostic tester for cars can save you a lot of time and money because it can access a lot of functions straight through OBDII connection ensuring easy, fast and safe usage. The device supports all possible communication protocols. DiagProg4 diagnostic tester for cars is the most advanced and powerful automotive diagnostic tool currently available on the market.
DiagProg4 diagnostic tester for cars basic functions:

- Reading and erasing diagnostic faults (DTCs) in OBD system
- Engine oil inspection reset
- Km /miles conversion programming
- Language alteration for dashboard and other modules
- Mileage and motohours programming
- Reading and erasing of advanced service history
- Reading and writing EEPROM memory via diagnostic connection (all parameters)
- Flash EEPROM Emulation reading/writing via OBDII with easy data implementation
- Reading and programming FLASH memory via diagnostic connection (tuning, calibration)
- Programming of immobilizers, keys and remotes
- Clearing (erasing) accidents
- Programming electronic modules after repair or change
- Easy, fast and safe programming for wide range of vehicles
- Programming used ECU's to factory state (VIRGIN function)
DiagProg4 diagnostic tester for cars can be used for:
- Diagnostics
- Repair
- Adaptation of aftermarket ECU's
- Configuration of parameters (eg. new menu language, new module installation).
DiagProg4 diagnostic tester for cars supported modules:
- Engine control unit (ECU),
- Instrument Cluster (Speedometer),
- Anti-lock Braking System pump (ABS),
- Immobilizer (anti – theft control, alarm system),
- Body Control Unit (BSI , BCM) computer (responsible for windows/mirrors, central locking),
- SRS airbag (responsible for airbag control),
- Central diagnostic gate (Gateway, ZGW), responsible for diagnostics and new modules configuration,
- Tire Pressure Monitor (TPM – module responsible for tire pressure control).
NEW - ZIF ADAPTER FOR PROGRAMMING EEPROM MEMORIES - NOW AVAILABLE!!
New ZIF ADAPTER allows to program various types of EEPROM memories without the need to use cables.Sockets with golden pins are mounted on a two-layered board made of high quality laminate. Adapter is also equipped with angled connectors and rubber leveling feet for comfort and easy of use.
ZIF ADAPTER works with DIAGPROG4 diagnostic tester and with CODIPROG USB.
ZIF ADAPTER includes 3 sockets made by renowned
producers Enplas and Wells / Sensata: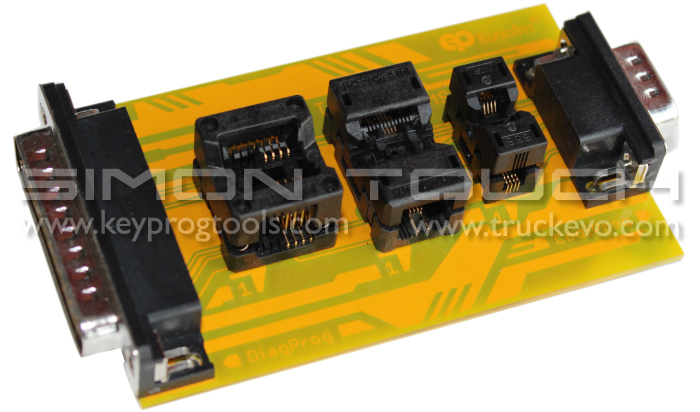 TSSOP-8 socket:
Package size - 4.4mm x 3mm
Pitch - 0.65mm
MSOP-8 socket:
Package size - 3mm x 3mm
Pitch - 0.65mm
SOIC-8 socket:
Package size - 3.9mm x 5mm
Pitch - 1,27mm




New DP4, the best odometter correction on the market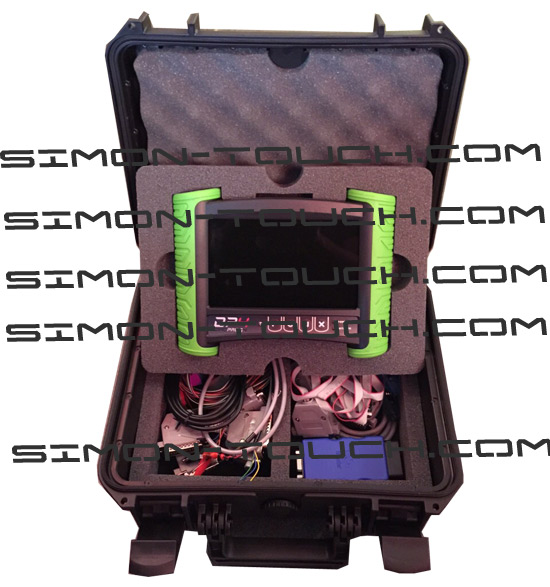 FULL CABLE CASE + FULL SOFTWARE + UPDATABLE