AVDI commander for Chrysler-Dodge-Jeep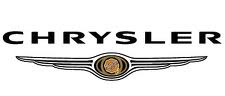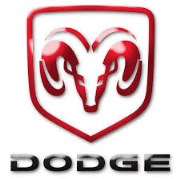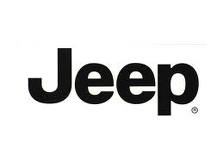 Commander for Chrylser /Dodge / Jeep V3.2

Commander for Chrysler, Dodge and Jeep is a software developed for key learning and Mileage Recalibration of these vehicles. Basic diagnostics of all control units, including, but not limited to Engine, Instrument Panel Cluster, Skim, Electronic Transmission Control. Pin code extraction from SKIM dump for older vehicles.
you need to buy the interface AVDI (700 euro ) and any software known as special function for Chrylser /Dodge/ Jeep from the list below to be able to perform operations with vehicles from this group.
You can add any special function software you want to the same interface .
Please always read carefully all specifications listed, find below all the Chrysler/Dodge/Jeep special functions name , descriptions and prices
Special Functions
* CR005 --- 480 Euro PIN and Key Manager
Key programming functionality by CAN and J1850
*CR006 --- 480 Euro Instrument Cluster Data Advanced Configuration
Reading and updating configuration memory instrument clusters.
*CR007--- 159 Euro Engine Control Unit Flash Manager
Reading and Updating ECU's flash and configuration memory by diagnostic. ECU EDC15/16
Highlights and functions included in the base package (AVDI interface)
Standard diagnostic functions:
• Connect to the devices using KWP2000 and UDS over ISO transport protocol (CAN)
• For all electronic control units reading identification and extended identification information
• For all electronic control units read errors (DTCs)
• For all electronic control units clear errors (DTCs)
• Output tests
• Control unit adaptations - Seatbelt Warning Enable/Disable, Change mileage display between miles and kilometers and so on
• Actual values display
• Scan all units
• Clear all DTCs
Special Functions descriptions
*The key learning function works by CAN and J1850. Please, see below the list of supported vehicles. In the next versions we will add more vehicles to this list FREE for all customers who own the key learning function. Since version 2.3 we have added support for J1850 vehicles. Owners of the Chrysler Key Learning special function can read and update the ConfData of the Immobilizer control unit.
* PIN and Key Manager - Key programming functionality by CAN and J1850
*Instrument Cluster Data Advanced Configuration - Reading and updating configuration memory instrument clusters
•Owners of the Chrysler cluster calibration special function can Read/Update ConfData of the Instrument Cluster control unit.
* Engine Control Unit Flash Manager - Reading and Updating ECU's flash and configuration memory by diagnostic. ECU EDC15, EDC16.
The special function Engine Control Unit Flasher can be used to read and write the Flash of Engine Control Units (also called Power Control Modules). For EDC15C2 Diesel Engine Control Units the software also supports reading the writing the complete EEPROM. List for Supported Engine Control Units: Vehicle Model Type HP ECU Type Manufacturer
*CHRYSLER PT CRUISER 2200 16V CRD 121 EDC15C2 BOSCH
*CHRYSLER VOYAGER 2800 CRD 141 EDC15C2 BOSCH
*CHRYSLER VOYAGER 2800 CRD 150 EDC15C2 BOSCH
*CHRYSLER VOYAGER 2500 CRD 115 EDC15C2 BOSCH
*JEEP CHEROKEE 2500 CRD 143 EDC15C2 BOSCH
*JEEP CHEROKEE 2800 16 VCRD 150 EDC15C2 BOSCH
*JEEP GRAND CHEROKEE 2700 CRD 163 EDC15C2 BOSCH
*JEEP LIBERTY 2500 CRD 143 EDC15C2 BOSCH
*JEEP LIBERTY 2800 16 VCRD 150 EDC15C2 BOSCH
Supported Vehicles for key learning and remote control programming by OBDII
•Chrysler 300 (2006)
•Chrysler 300 (2007)
•Chrysler 300 (2010)
•Chrysler 300 (2011+) proximity keys
•Chrysler 300C (2005-2008)
•Chrysler 300C (2011+) proximity keys
•Chrysler 300M (-2007)- Requires J1850 Adaptor
•Chrysler 300M (2007)
•Chrysler 200 (2012)
•Chrysler Aspen (2007-2009)
•Chrysler PT Cruiser (-2006)- Requires J1850 Adaptor
•Chrysler PT Cruiser (2006-2010)
•Chrysler Sebring Convertible (2008)
•Chrysler Sebring (2003-2006)- Requires J1850 Adaptor
•Chrysler Sebring (2007-2008)
•Chrysler Sebring Hardtop(2011+)
•Chrysler Sebring Coupe (2011+)
•Chrysler Neon- Requires J1850 Adaptor
•Dodge Avenger (2007-2011)
•Dodge Caliber (2007-2011)
•Dodge Caliber (2011+)
•Dodge Caravan (-2007)- Requires J1850 Adaptor
•Dodge Caravan (2007-2010)
•Dodge Challenger (2008-2010)
•Dodge Challenger (2011+) proximity keys
•Dodge Charger (2006-2010)
•Dodge Charger (2011+) proximity keys
•Dodge Dakota (2005-2011)
•Dodge Durango Adv./SLT (2005)
•Dodge Durango (2001-2003)- Requires J1850 Adaptor
•Dodge Durango (2004-2009)
•Dodge Durango (2011+) proximity keys
•Dodge Grand Caravan Sport- Requires J1850 Adaptor
•Dodge Grand Caravan (2008-2009)
•Dodge Intrepid- Requires J1850 Adaptor
•Dodge Journey (2009-2011)
•Dodge Journey (2011+) proximity keys
•Dodge Magnum (2005)
•Dodge Magnum (2007)
•Dodge Neon (2005)
•Dodge Nitro (2007-2011)
•Dodge Pichup- Requires J1850 Adaptor
•Dodge RAM (-2006)- Requires J1850 Adaptor
•Dodge RAM 1500 (2006-2011)
•Dodge RAM 2500 (2006-2011)
•Dodge RAM 3500 (2006-2011)
•Dodge RAM (2007-2011)
•Dodge Ram (2011+) proximity keys
•Dodge Stratus- Requires J1850 Adaptor
•Jeep Commander (2006-2010)
•Jeep Grand Cherokee (2001-2005)- Requires J1850 Adaptor
•Jeep Grand Cherokee (2005-2011)
•Jeep Grand Cherokee (2011+) proximity keys
•Jeep Liberty (-2007)- Requires J1850 Adaptor
•Jeep Liberty (2008-2011)
•Jeep Liberty (2011+)
•Jeep Compass (2007-2010)
•Jeep Compass (2011+)
•Jeep Patriot (2007-2011)
•Jeep Patriot (2011+)
•Jeep Laredo (2007-2011)
•Jeep Wrangler Rubicon (-2007)- Requires J1850 Adaptor
•Jeep Wrangler (2007-2011)
•Jeep Wrangler (2011+)
•Plymouth Neon Highline (2001-2005)- Requires J1850 Adaptor
•Volkswagen Routan (2009-2012)
Supported Vehicles for Cluster calibration by OBDII:
•Dodge Avenger 2007+
•Dodge Avenger (2011+)
•Dodge Caravan 2007+
•Dodge Caliber 2007+
•Dodge Charger 2007+
•Dodge Dakota (2004-2006)
•Dodge Durango (2004-2006)
•Dodge Durango 2007+
•Dodge Durango (2011+)
•Dodge Grand Caravan (2011+)
•Dodge Magnum
•Dodge RAM (2001 - 2006)- Requires J1850 Adaptor
•Dodge RAM (2006 – 2012)
•Dodge Nitro
•Dodge Journey
•Dodge Journey (2011+)
•Chrysler 300C 2004+
•Chrysler 300C (2011+)
•Chrysler 300M - Requires J1850 Adaptor
•Chrysler Aspen (2007)
•Chrysler Pacifica (2007)
•Chrysler PT Cruiser (2002-2006) - Requires J1850 Adaptor
•Chrysler PT Cruiser (2006 +)
•Chrysler Voyager (-2007) - Requires J1850 Adaptor
•Chrysler Voyager 2007+
•Chrysler Town and Country (2007-2010)
•Jeep Commander 2005+
•Jeep Grand Cherokee (2002-2004) - Requires J1850 Adaptor
•Jeep Grand Cherokee 2005+
•Jeep Cherokee (2002-2006) - Requires J1850 Adaptor
•Jeep Cherokee (2007-2011)
•Jeep Cherokee (2011+)
•Jeep Liberty (2007-2010)
•Jeep Patriot (2007-2012)
•Jeep Compass (2007-2009)
•Jeep Wrangler (2007-2012)
•Jeep Laredo (2007-2011)
•Neon (1998-2005) - Requires J1850 Adaptor
•Volkswagen Routan (2009-2012)
•Calibration in Engine Control Unit SRI-3
•Calibration in Engine Control Unit SRI-4
•Calibration in Engine Control Unit SRI-5 (2006-2011)
•Calibration in Engine Control Units (SRI) all versions (2011+)
•PCM - EDC15C2 (2000-2005)
•Chrysler Crossfire (1999 with VDO dash)